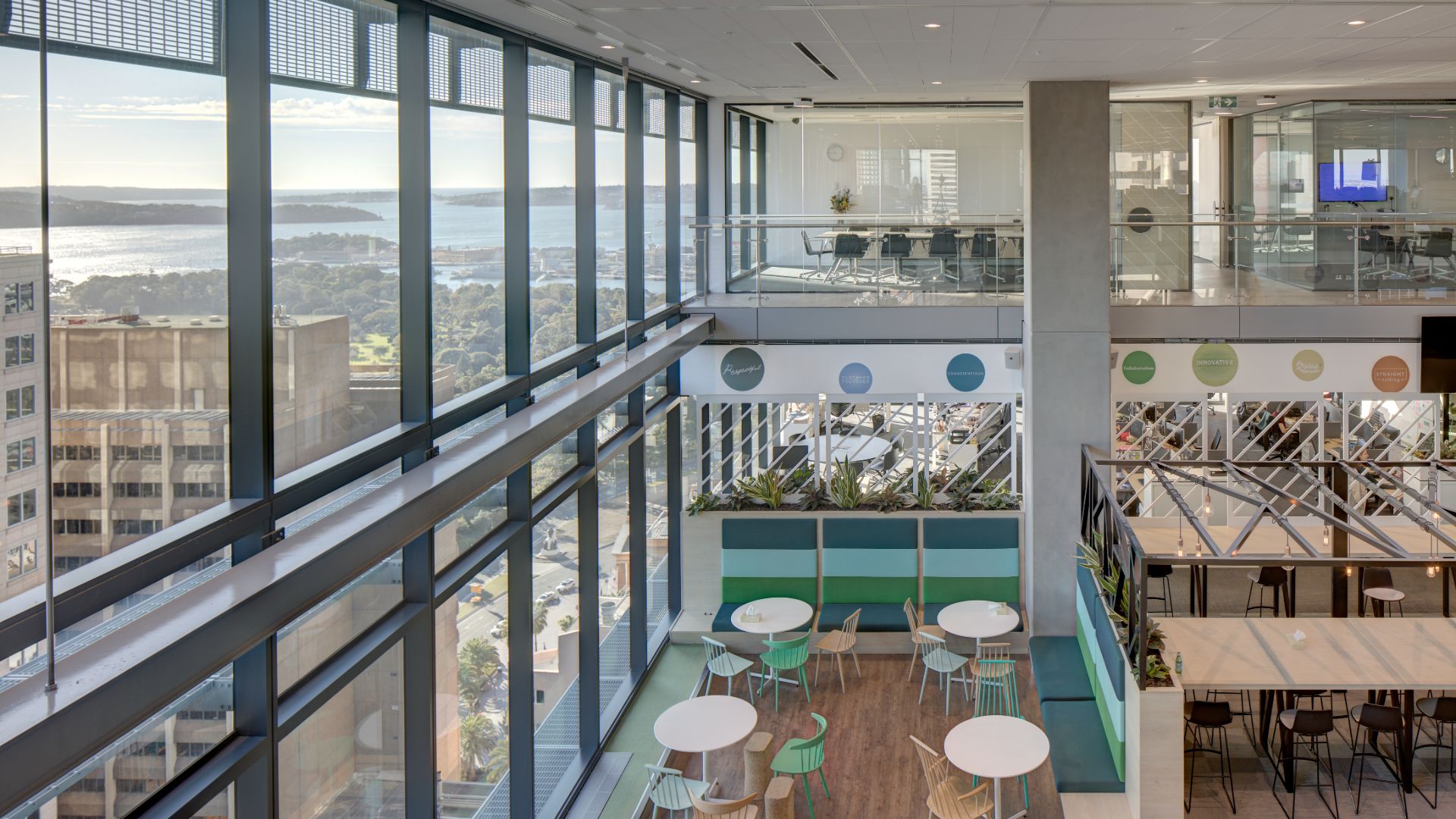 Forefront of innovation and technology
CATCHING THE SUN ACROSS BROAD SPANS OF GLASS, 8 CHIFLEY SQUARE SHINES WITH INGENUITY AND INNOVATION.
Mirvac remains at the forefront of innovation and technology that transforms Australian workplaces, precincts and cities. Striking a balance between the human experience and the rise of technology is at the heart of future development and will be key to creating vibrant, collaborative and inclusive cities for generations to come.
Embracing technology-enabled workplace design across its portfolio, Mirvac pushes the boundaries of SMART buildings, creating spaces that promote collaboration, creativity and productivity.
Mirvac works closely with customers to identify their technology requirements and co-create a solution to deliver a best-in-class platform for customers to plug and play all technology. We futureproof our assets by developing backbone infrastructure for base builds that can accommodate advancing technology needs and capacity.
Mirvac's unique integrated model provides the flexibility to upgrade technology requirements quickly and easily to ensure the most current solution for customers.