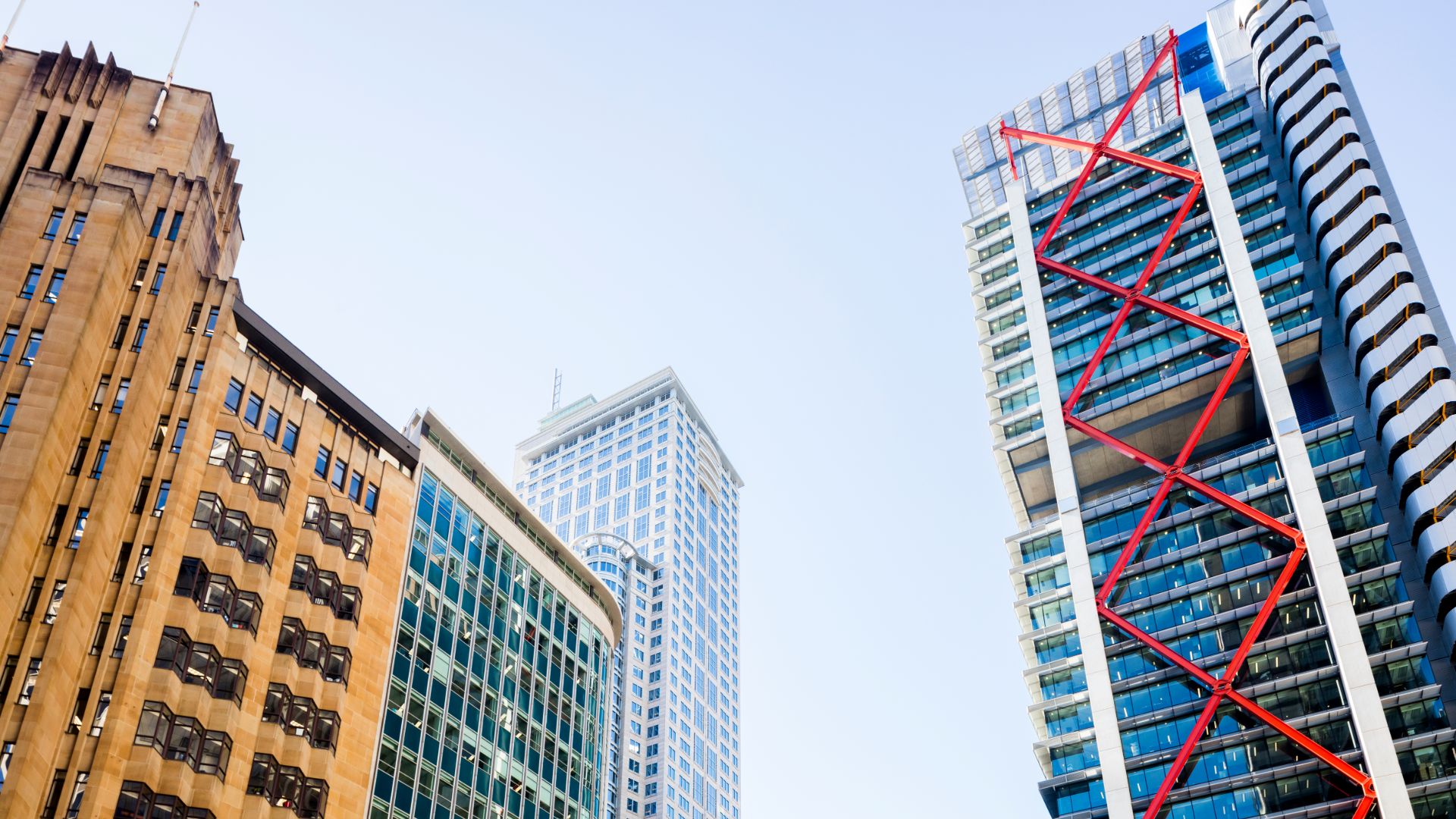 Highly Functional
A SHIFT IN CORPORATE CULTURE THAT OFFERS 21ST CENTURY COMMUNAL WORKPLACES AND CELEBRATES THE GREAT OUTDOORS.
8 Chifley is now home to some of Sydney's top-tier tenants.
Leading legal firm Corrs Chambers Westgarth (Corrs) were first to move in and occupy three villages over ten floors from level 9, culminating in the level 18 terrace sky-garden. CEO John Denton says Corrs has moved to a more innovative way of working in line with major shifts in mobile technology, work practices and worker demographics. "From new graduates to partners, this is about bringing our people together for a more connected and productive workplace," he says.
Corrs' desire to break down the hierarchical mentality that has long dominated the legal industry puts the practice at the forefront of a shift in the profession, with Corrs the first legal firm in Australia to embrace totally open plan offices. To take executives, management and partners out of their hard-won offices and into an open plan village, interior designers, Bates Smart, knew they had to give something extraordinary back. Their solution is a one-size-fits-all workstation that is more akin to a first class airline seat in its level of luxury detailing and quality finish. With everything within a handspan's reach, it is a highly-functional 'command centre' console.
Beyond their desks, staff can access a multiplicity of 'activity-based' areas from breakout rooms for team meetings and conference calls, to focus zones for quiet thinking time as well as 'war rooms' accommodating eight or more persons for intense negotiations and larger agendas. Importantly, Corrs optimised technology to minimise interruptions when staff move from one zone to another.
Floor-to-ceiling glazing and a multi-level atrium in the villages ensure daylight penetrates deep into the floors. As such, everyone's workstation has exceptional views rather than being the domain of very few. U-shaped floors provide extensive perimeters and sight lines along which the eye can travel up, down and diagonally through space, connecting colleagues in a way that silos of cellular offices and cubicles never could.
A busy café and lounge area on Level 18 spills onto the large accessible terrace. Staff frequent the space for coffee, lunch and breaks, and it is used often for informal client meetings. With full wifi connectivity, the terrace is also suitable for working al fresco.
"Collaboration, connectivity and communication are all big words. At the end of the day we want to encourage people to talk to each other and bump into one another. It's as simple as that. That is the beauty of what is happening in this new space," says Peter Calov senior partner leading Corrs' commercial property practice.