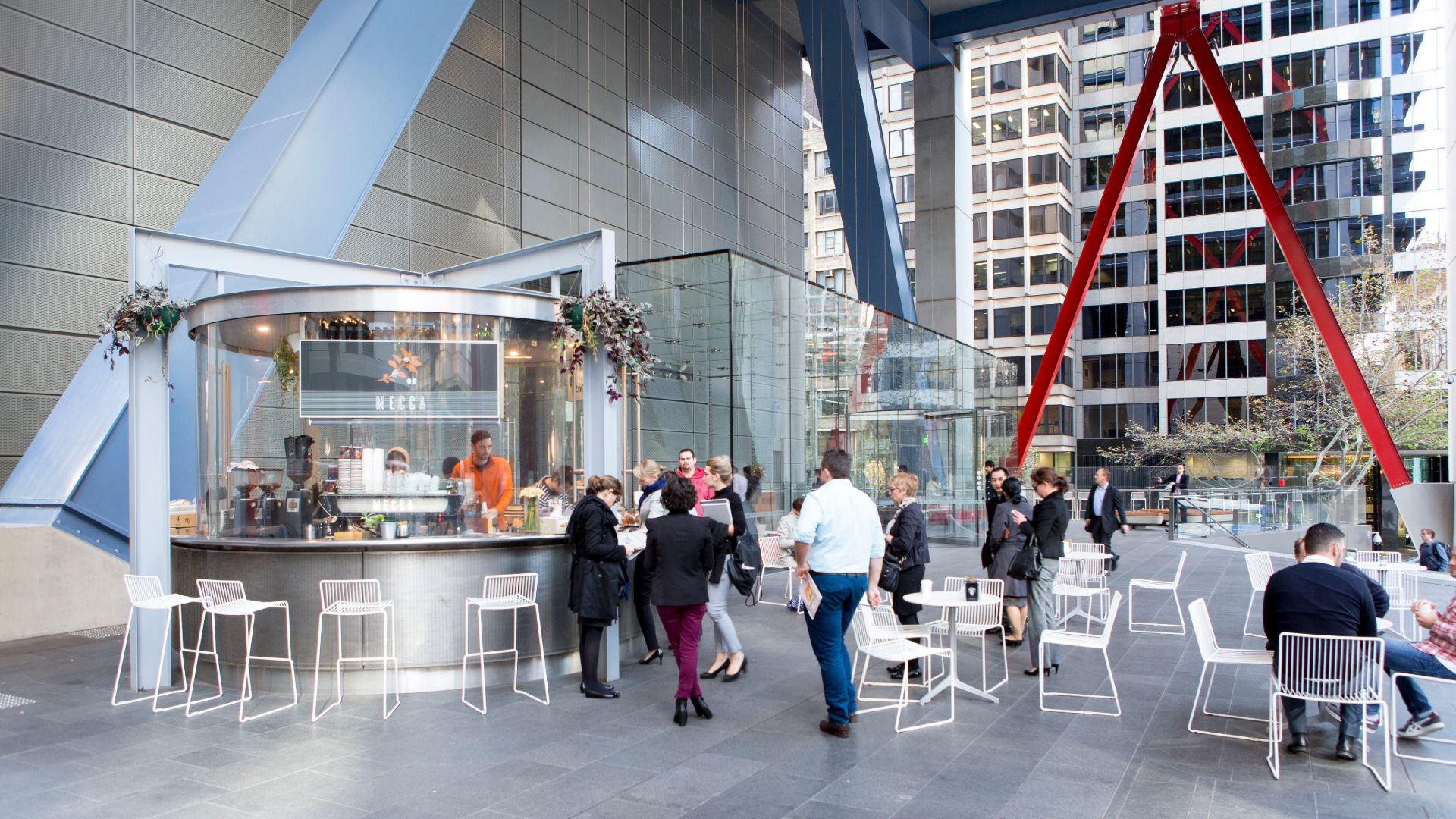 Retail
REIMAGINING THE URBAN LANDSCAPE.
Sydney's best lunchtime dining precincts surround 8 Chifley. Food courts at the MLC, Wintergarden, Australia Square, Gateway and Met Centre boast homegrown hospitality heroes as well as international restaurant groups. The unrivalled convenience of 8 Chifley also means an abundance of supermarkets, banks, post offices, pharmacies and medical centres are mere minutes away.
Pitt Street Mall's boutiques and retail promenade are in close proximity making almost any errand a quick and effortless stroll. For an exercise fix, there's no greater concentration of CBD gyms and fitness centres than in the surrounding precinct. For outdoor exercise options, or quiet time in serene parlkands, the Domain and Royal Botanical Park also just a block away.
For immediate convenience, 8 Chifley's lobby is home to Peoples Café, resident purveyor of fine coffee as well as popular sushi outlet, Sushia and Office of Hair salon. The lobby has been designed to exude calm professionalism. Rarely busy or cluttered, 8 Chifley maintains a sense of dignity and prestige at all times.